About the book
Whitefella Way is the highly-anticipated sequel to the award-winning Cage of Ghosts, a nuanced and scholarly work of 'unusual originality', published in 2018.
Without making a conscious effort, it's possible to travel all over south-eastern Australia, in contrast to the Centre, and never come across any significant Aboriginal places. Or to ever realise that, only a little over two centuries ago, hundreds of distinct tribes of hunter-gatherers had occupied this land for many thousands of years.
Photographer and writer Jon Rhodes again takes the reader on nine vivid and richly illustrated journeys as he examines the intertwined histories of blackfellas and whitefellas at the Eora rock engravings on Grotto Point and Balls Head in Sydney. At the grave of Yuranigh south of Molong, and the tumulus of the 'Black Chief' west of Condobolin, both in Wiradjuri country. To Black Jimmy's grave at the Bellingen Cemetery, in Gumbaynggirr country. To the Armidale Folk Museum in Nganyaywana country on the New England Tableland. To the Bundjalung bora ground in the Tucki Tucki General Cemetery south of Lismore.  And to the Gubbi Gubbi stone-walled fish trap at Sandstone Point on Queensland's Sunshine Coast.
In the final chapter Rhodes investigates the mass killing of Warlpiri, Anmatyerre, Kaytej and Warumungu in the Northern Territory – the 1928 Coniston Massacre – and again asks, when will the fundamental truth of the 140-year-long Australian Frontier War be wholeheartedly acknowledged and memorialised by the government of the Commonwealth of Australia?
Whitefella Way was shortlisted for the 2023 NSW Premier's Community and Regional History Prize. 
The Judges' comments: Whitefella Way is a fascinating examination of Aboriginal–settler relations in the history of New South Wales. Beginning each chapter with a question, Rhodes expertly and sensitively guides the reader through a discussion of several significant events – ranging from the spearing of Captain Arthur Phillip by an Eora man at Collins Cove in 1790, to the first burials of Scottish Presbyterians near a Bundjalung bora ground in the 1880s, and the removal of Anaiwan carved trees from Boorolong in 1962 – to reveal how landscape and place can tell complex, intertwined histories.
This multi-layered, multi-generational analysis offers a thought-provoking rendering of Aboriginal connection to Country, of colonists' efforts to exert their influence over the land and its Indigenous inhabitants, and of frontier violence.      
Rhodes has cleverly blended archival research with interviews, artworks, maps and his own unique photographs in this stylishly written book. Often confronting, but always compelling, Whitefella Way is an innovative interpretation of the complex legacies of settler colonialism and of the preservation (or not) of Aboriginal cultural heritage in colonial and present-day New South Wales.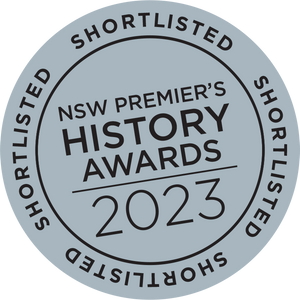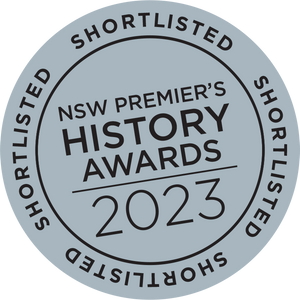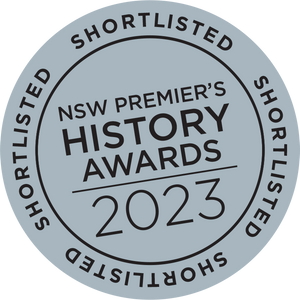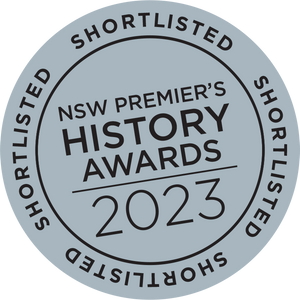 About the author
Jon Rhodes, one of Australia's outstanding photographers, is well known for his trilogy of exhibitions from Aboriginal Australia – Just another Sunrise? 1974-1975, Kundat Jaru mob 1986-1990, and Whichaway? 1974-1996. 
He is represented in both State and National collections.
Whitefella Way, the sequel to Cage of Ghosts, is also based on his exhibition Cage of Ghosts, shown at the National Library of Australia in 2007.
Whitefella Way
Signed hardback.
$70 includes postage Australia-wide.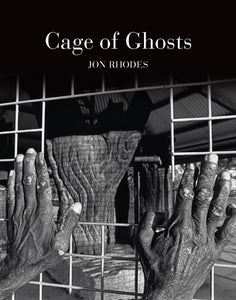 Cage of Ghosts
Signed hardback.
$90 includes postage Australia-wide.
* Winner of the 2019 NSW Premier's Community and Regional History Prize.
Cage of Ghosts
Signed edition of 10.
Black leather-bound in slipcase. 
$1,500.00 + postage.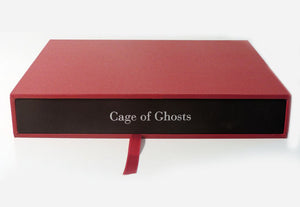 Cage of Ghosts
Signed edition of 35.
Black cloth-bound in slipcase. 
$750.00 + postage.